News & Announcements
CPRE Knowledge Hub
California's Coherent Education System: Reflections from Michael Kirst
By CPRE Knowledge Hub
 California's Coherent Education System: Reflections from Michael Kirst
For the past five decades, CPRE senior researcher Michael Kirst (Stanford University) has served as one of the most recognizable and influential names in state and federal education policy. Working in tandem with California Gov. Jerry Brown, who first appointed Kirst as president of the California State Board of Education in 1977 and again in 2011, Kirst has helped reshape the K-12 landscape in the Golden State by designing and employing a new, cohesive framework for all aspects of the educational system.
From new academic standards and approaches to curriculum to a comprehensive overhaul of local-and state-level education funding, Kirst's "new architecture" for California schools drew heavily on his decades of experience as both an educational researcher and a policy maker.
In this talk with long-time colleague and CPRE co-director Jonathan Supovitz (University of Pennsylvania), Kirst details the origins, implementation, and results of his educational vision as he approaches retirement this year.
To watch this video, click here.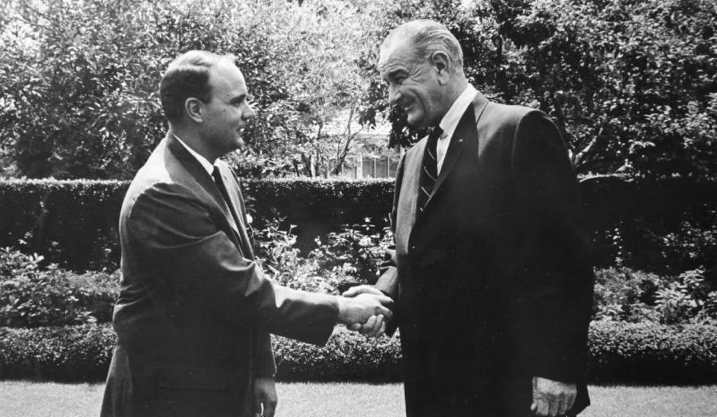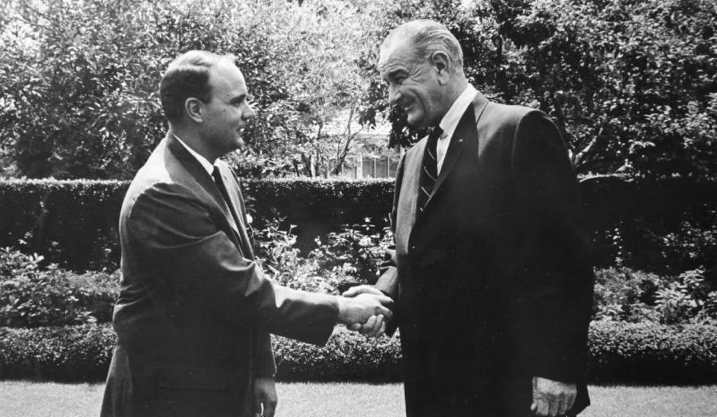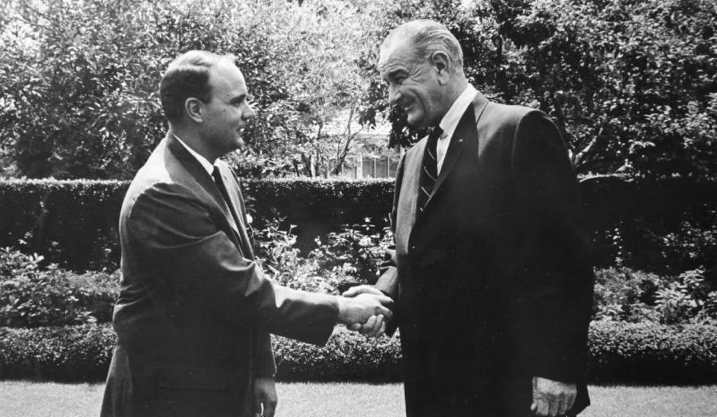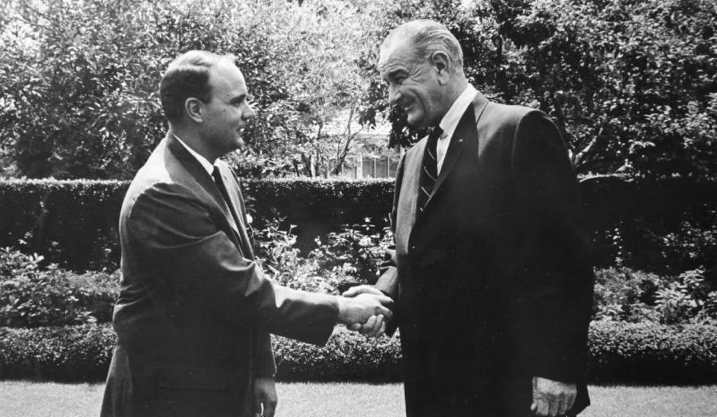 Michael W. Kirst greets President Lyndon B. Johnson in 1965. Dr. Kirst served in the federal Office of Education and helped craft and carry out regulations for ESEA. Photo courtesy of Michael W. Kirst