Projects
Advancing Early Childhood Policy and Programs through Strategic Use of Integrated Data
August 2016
—April 2019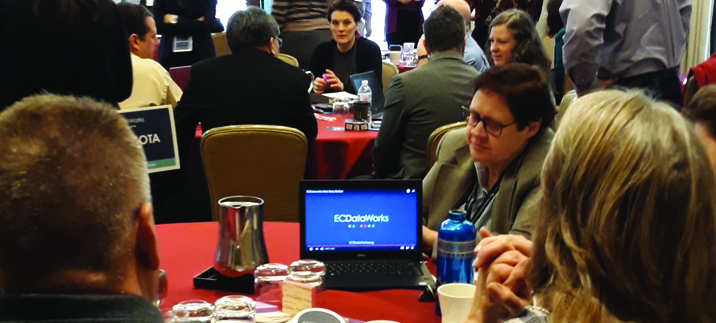 About ECDataWorks
ECDataWorks is an innovative initiative designed to provide selected states with technical, financial and infrastructure support to conceptualize and develop new tools and strategies to advance their existing early childhood integrated data systems (ECIDS).
This three year project is led by Principal Investigator and CPRE Senior Researcher Phillip Sirinides and Co-PI Missy Coffey. Project team members are Ruth Lett, Kate Grannemann, and Ross Gilliland. ECDataWorks collaborates with states to help attain their early childhood education goals through the innovative use of integrated data. To this end, the ECDataWorks team uses the following strategies: provides comprehensive assistance to states to identify unmet analytic data needs; examines why gaps in early childhood data use exist, what the major elements of the gaps are, and what specific strategies might help close the gaps in a practical manner; creates innovative tools to support advanced analytics; empirically identifies characteristics of effective and sustainable data use; and recommends strategies for building organizational analytic capacity.
---
Project Activities
The ECDataWorks team works collaboratively with states to create tools to facilitate the organization, delivery, and use of existing early childhood (EC) data. States are selected through a competitive application process. Rather than a singular approach to the design, development, and implementation of new tools and features, a highly customized plan is established with each state. The ECDataWorks strategy to support the states includes rigorous inquiry into the state's technical and organizational capacities for analytics. The implementation experiences of participating states provide lessons for the field that are shared through policy briefs and professional meetings. The ECDataWorks team is pleased to highlight the ongoing work with state collaborators. To read more about ECDataWorks and learn which states are currently collaborating, please visit: ECDataWorks.org.