A. Brooks Bowden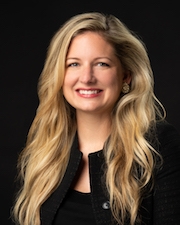 Senior Research Specialist, CPRE
University of Pennsylvania
Areas of Expertise
Contact
bbowden@upenn.edu
A. Brooks Bowden is an assistant professor in the Education Policy Division at the Graduate School of Education at the University of Pennsylvania, where she also serves as the Director of the Center for Benefit-Cost Studies of Education.
Professor Bowden specializes in program evaluation and economic analysis, focusing on applications and the methodology of the ingredients method to conduct cost-effectiveness analyses. She serves as associate editor at the American Journal of Evaluation and is a board member of the AERA journal Education Evaluation and Policy Analysis. 
She is a co-author of the primary text on cost-effectiveness, Economic Evaluation in Education: Cost-Effectiveness and Benefit-Cost Analysis, 3rd Edition. Her work was recently published in American Journal of Evaluation, Journal of Research on Educational Effectiveness, and Educational Evaluation and Policy Analysis.
In 2018, Professor Bowden was recognized as a top "40 for 40" early career scholar by the Association for Public Policy Analysis and Management. She also serves on the board of the Association for Education Finance and Policy. She was recently awarded research funding by the State of North Carolina, the Institute for Education Sciences at the U.S. Department of Education, and the National Institute of Justice at the U.S. Department of Justice.