Projects
School and district experiences following school closures due to COVID-19
March 2020
—Present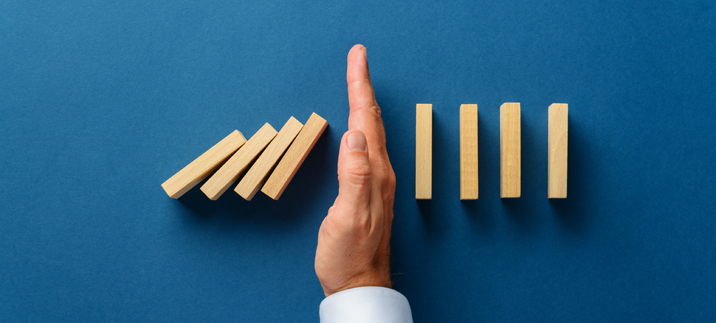 Leading in Crisis is a series of briefs that document school and district experiences following school closures due to COVID-19. 
Friday the 13th is always an ominous day. So perhaps it was not surprising that it was on or around March 13, 2020 when every school in the United States closed to ward off the novel coronavirus. Never before had a single calamity shuttered the doors of every school across the entire nation. 
Between mid-April and Early August 2020, researchers conducted interviews with 120 principals in 19 states. The schools ran the gamut from America's urban hubs like New York City (ground zero for the original COVID-19 outbreak), Minneapolis (both before and after the death of George Floyd), Denver, and San Diego; to the vast suburban swaths of South Florida, Atlanta, Houston, and southern California; to small town and rural areas in including American Indian reservations in Montana and North Dakota, as well as rural areas of southeastern Tennessee, and upstate New York.
The interviews were organized to examine the most pressing issues faced by school leaders; including their instructional responses; challenges for students, families, and teachers; district crisis management and policy guidance; the inequities exposed by the pandemic; and strategies for selfcare and attention to well-being of others.
The briefs include analyses, summaries and recommendations for practitioners on the following topics:
Principal as Caregiver of All: Responding to Needs of Others and Self by Erin Anderson (University of Denver), Sonya Hayes (University of Tennessee), and Bradley Carpenter (Baylor University). 
Accountability During School Closures: Moving From External to Internal by Chantal Francois (Towson University) and Jennie Weiner (University of Connecticut).
An Examination of Challenges Educators and Families Faced in the Aftermath of COVID-19 by Bodunrin O. Banwo (University of Minnesota), Erin Anderson (University of Denver), Joshua Childs (University of Texas at Austin) and Corrie Stone-Johnson (University at Buffalo)
District Response to the COVID-19 Pandemic by Lea Hubbard (University of San Diego), Hollie Mackey (North Dakota State University, and Jonathan Supovitz (University of Pennsylvania)
Calm During Crisis: Principal Approaches to Crisis Management during the COVID-19 Pandemic by Maya Kaul (University of Pennsylvania), Bryan VanGronigen (University of Delaware) and Nicole Simon (City University of New York)
A more thorough overview of the entire study is provided at the end of each brief.